Canvas is a great fabric of choice for a bag as it can be lightweight, come in a variety of colours and prints and, as it tends to be a whole lot cheaper than the leather alternatives, it can be a cheap way of updating your wardrobe and look.
We love the candy coloured stripes of this little clutch - perfect for injecting a bit of fun and colour into any ensemble. ASOS, £8 (down from £25!)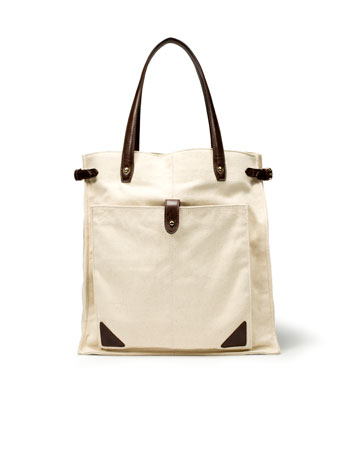 After a practical canvas bag? This one is the one! Coming also in a blue colour, we like the contrast between cream canvas and dark accents which give the bag a rather smart, utiliterian look. ZARA, £19.99.
Another practical bag now with this offering from Deena & Ozzy at Urban Outfitters, £48. Lots of compartments and the option to go from hand to shoulder to cross body - how's that for practical, functional fashion?